Social Proofing has proven to be an important persuasive factor in driving sales over the last few years. The key behind this technique is the common understanding that if a lot of people are doing the same thing, it should indicate something useful that's worth reinforcing.
Can I use Social Proofing?
No matter what you're selling – Clothes, Holidays, Insurance – Social Proofing can be employed in numerous ways to:
Reinforce trust with users
Help users to more easily find relevant products/services
Push users to purchase/take action based on scarcity/urgency principles (user interest vs. limited stock, time running out, etc.)
While many would consider the extent of Social Proofing to just be a message akin to "X people have purchased this item in the last 24 hours", this blog post will explore the various techniques to use social activity to help encourage conversion online.
1.Reviews
Reviews help show users what experience other people had with the company, product or service that a user is interested in, and are an under-utilised medium considering the richness and impartiality of content that you often find.
If your users might not know you by reputation, or are making a big or considered decision (cars, holidays, houses, loans, etc.) – knowing that your brand or the product/service is trustworthy is extremely helpful. Companies like Google Reviews, Bazaarvoice, Trustpilot, Trust Radius and TripAdvisor all do a great job of collecting feedback from customers. Finding the right place to surface good reviews can go a long way to reassuring customers that other people have made the same difficult decision, and have (hopefully) been happy.

2.Tooltips
These are probably the Social Proofing technique you're most familiar with – spread into the mainstream by companies like booking.com. Used extremely often in Travel and Retail, these messages are often easy to put together with messages like "Selling fast", "Viewed X times this hour" or "Purchased X times in the last 24 hours".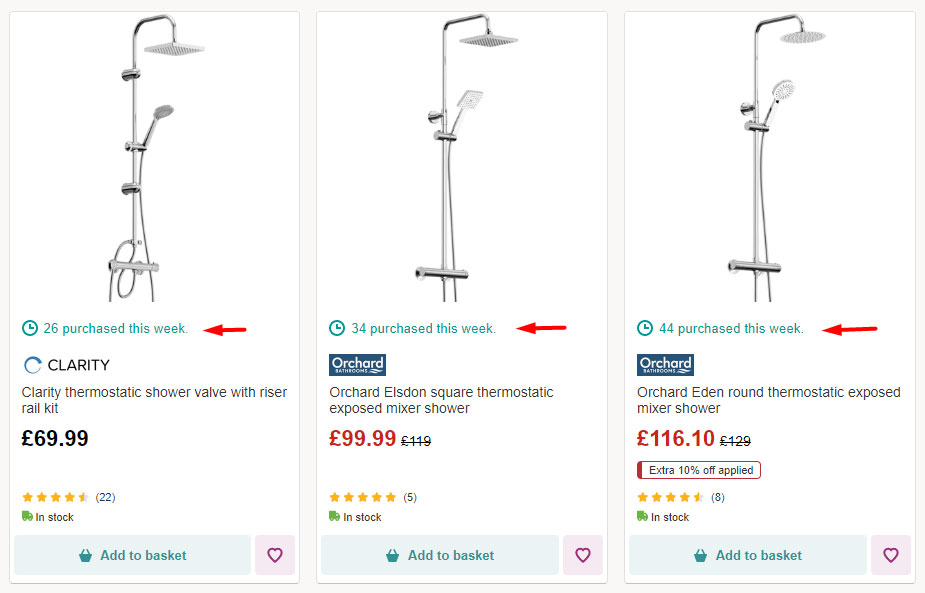 The simplicity behind these also spawned a series of companies in the "personalisation" space – Rich Relevance, Taggstar, etc. The benefits of these messages are clear – they promote popularity, whilst often reinforcing that the product/service you're looking for is scarce (e.g. flights with limited seats left). Moreover, they're easy to run – often being floating elements of fixed size and layout, companies can easily run 1000s of these with little effort involved.
Commonly, you'll also find these companies serving inline messaging – either underneath the image on Product Listing Pages, or near the CTA on Product Detail Pages. Again, always looking the same wherever you go, companies like the above are able to churn these out in large volumes using a cookie-cutter approach.
Taking it one step further
MVT and AB Testing is at the heart of what we do, and so it's clear for us that seemingly plug-and-play tools should still be tested. We've done this many times with people's Product Recommendation Engines (see below), and I recently sat down with a retailer who had been given Social Proofing Messaging and was seeing that it made no impact on conversion. While it likely is successful somewhere, to some groups of people, finding the right message to show, in the right place and at the right time, is extremely important. Using the same messaging & style on a Ticketing website as a Fashion retailer or someone selling Homeware likely won't resonate in exactly the same way.
3.Product and Content Recommendations
Retail is the first use-case that comes to mind, as we are very familiar with seeing carousels of products with titles such as "You may also like" or "People who bought this also bought". When you have 100s or 1000s of products, traditional navigation alone often lacks the ease required to find the right product/s, and so helping people to overcome these challenges often helps to improve conversion rates.
It's easy to forget, however, that product recommendations come in many shapes and forms, and affect many parts of modern life. When you perform a search on Google, it's building lists based on what it thinks you want – some of which is understood from searches that other people will have made – a technique referred to as Collaborative Filtering.
Making the most of it
One of the more interesting projects we've been undertaking recently is applying this same principle across various places on a website – building stronger onsite searches, more relevant navigation, pre-sorted Product Listing Pages and traditional Product Recommendation carousels – all from the same set of data. By achieving this, we end up with a more relevant and more focused website, which stands a strong chance of improving conversion.

4.Frequently Asked Questions
An often overlooked element of Social Proofing. When making a considered purchase, it's often helpful to collect questions that you're asked, and provide the answers back to website users beforehand. This removes the friction associated with having to get in touch with the company to ask questions, or looking up feedback from 3rd party websites.
For example – if you're selling high-end Wireless Earphones, it helps to answer common questions about compatibility, items included in the package, types of earbuds, etc. Amazon, who is quite possibly king of frictionless shopping, does this freely across their site, and it's indeed a helpful addition – especially when complemented with things like quick delivery, painless returns, etc.
Pro Tip: if questions are in an accordion, you can track clicks to measure relevancy and adjust your lists accordingly using some more automated social-based layouts!
5.User Generated Content (UGC)
One of the most effective uses of Social Proofing that we've seen in the last few years is to leverage User Generated Content, and it's hard to avoid in modern society.
Apple often utilise billboards, where they share photos that people post online with #ShotOniPhone (as reported by CNet). This takes the best examples of people using their equipment, and flips the purpose to help generate more interest and more sales.
Starbucks gained notoriety amongst the masses by writing people's names on their cups. Something which instantly made it feel "personal", and got shared widely across social media. Coca-Cola did a similar thing with their "Share a coke" campaign in 2011, to which they attributed a 2% increase in sales in the US.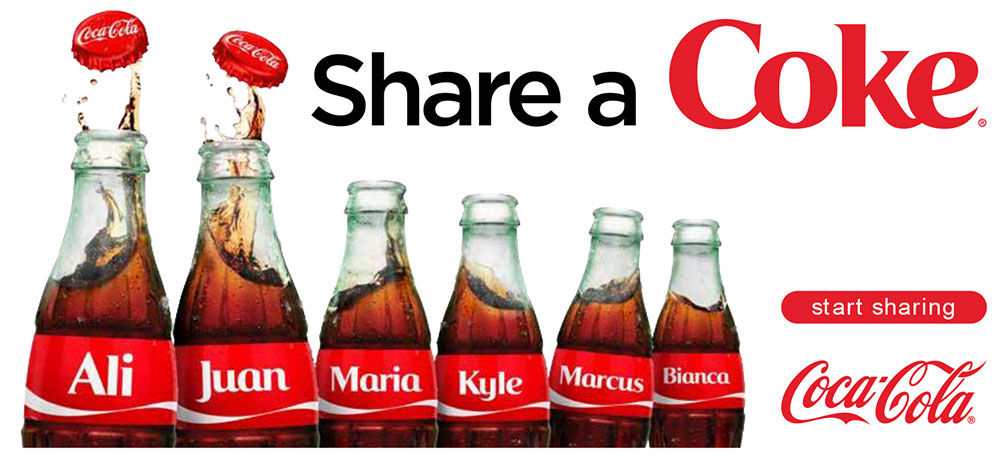 Recently, ASOS added a picture of one of their customers in their dress to their website, after she tweeted about a negative Tinder chat she had about it. This led to swathes of praise on Twitter and other social media channels
Burberry launched a User Generated Content campaign called The Art of the Trench in 2009, where users could upload and comment on pictures of people wearing Burberry products. Their e-commerce sales surged by 50% year-on-year following the launch of this site.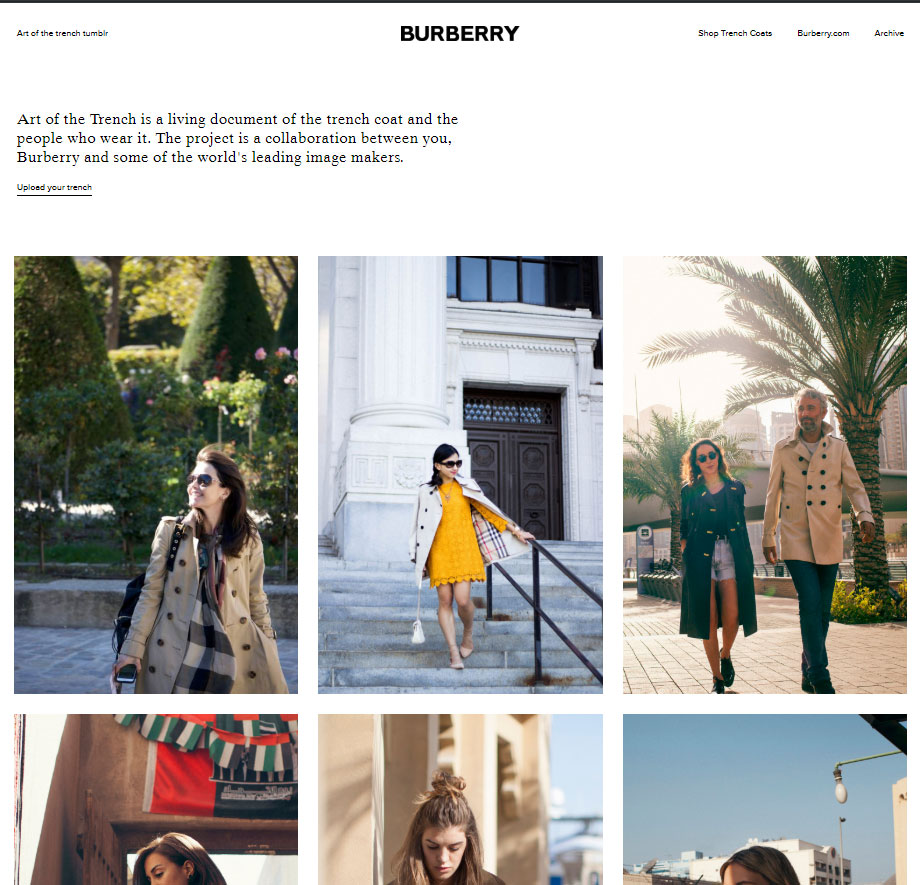 All of these examples show how big brands are able to leverage User Generated Content to help drive engagement and sales online. However, the benefits are just not for the few. Here are a few examples of things you could do:
When booking a table at a restaurant, you could see Instagram-ed pictures from other people who've visited.
Travel companies could share photos taken by people who've been to the resorts you're browsing (like TripAdvisor do).
Fashion brands could more often share pictures of ordinary people in their clothes.
All of these help to people to put themselves in that position, as well as knowing that they're not the only people to have bought that dress/tried that hotel/bought that car. All of these influencing techniques put together make for a very compelling reason for users to take action.
Social Proofing comes as a standard tool with Webtrends Optimize, at no additional cost. If you'd like a quick demo or want to discuss how it could help your business, feel free to drop me a line directly at sandeep.shah@webtrends-optimize.com or send us a message