INFLOW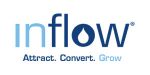 Press Release
Webtrends Optimize are excited to announce their partnership with Inflow, an award-winning eCommerce digital marketing agency based in the United States.
Founded in 2007 in Denver, Colorado, Inflow are specialists in conversion rate optimisation, SEO and paid search advertising. They have a team of 30, which is ever-expanding, and are recognised as one of the top agencies of their type in the World, making the MOZ recommended list (one of only 50 agencies to do so).
Inflow have a huge amount of experience in CRO and recognise that it is not a one size fits all methodology, with factors such as traffic, budget, maturity etc. all affecting what, and how, the various testing and targeting strategies are utilised for their clients.
In Webtrends Optimize they have recognised a kindred spirit, where the platform flexibility, wide range of tool and services, and competitive pricing structure leads to obvious synergies and a partnership which is a natural fit.
Michael Kuehn, Director of Conversion Services at Inflow said: "Webtrends Optimize have been doing this for almost 20 years and it shows. That history & experience cannot be underestimated.
"The fact that the platform allows us to do everything we could possibly need in the testing and personalisation space means they are a perfect partner for us.
"Webtrends Optimize's Server-side testing capabilities are particularly exciting and open a window of opportunity for us that many CRO platforms cannot match".
Matt Smith, CEO at Webtrends Optimize added "We're really excited about the partnership with Inflow. They are hugely experienced in conversion rate optimisation and they are exactly what we look for in a partner. I believe they have the exact same attitude towards testing as we do and I can't wait for us to start working together".
Send Webtrends Optimize a message, or call 0333 444 5502, if you'd like a no obligation demo or would like to discuss how we can help your business.