NEW REPUBLIQUE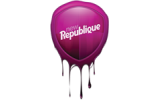 Press Release
Webtrends Optimize are delighted to announce their partnership with New Republique.
New Republique are an award-winning experience optimisation consultancy specialising in Conversion Rate Optimisation (CRO), UX and personalisation, to dramatically improve the performance of websites, mobile and apps for some of Australia's most trusted brand names. They have quickly become one of the largest, most reputable experience optimisation consultancies in the Asia Pacific region and will now utilise the Webtrends Optimize platform as one of their technical solutions.
Through the use of cutting-edge technology and a clear focus on data, UX design and behavioural science, New Republique's mission is to allow their clients to continuously optimise experiences. This drives increased sales and sign-ups by creating the perfect environment to allow intelligent, informed decisions to be made.
Having worked with many Conversion Rate Optimisation solutions over the years, New Republique knew what they were looking for in a partner and saw it in Webtrends Optimize. A highly comparable alignment in values & philosophy, the range of capabilities & tools available within Optimize as standard, and the ability to run unlimited experiments were all contributing factors.
"Webtrends Optimize's suite of products is a perfect fit for us. They complement our existing partners well and provide an ideal mix of product features and price points for a number of our prospective clients."
"The dynamic nature of their business combined with their aggressive roadmap should ensure that any new requirements that arise can be delivered very quickly," said Nima Yassini, Chief Executive Officer of New Republique.
Matt Smith, CEO of Webtrends Optimize added "It's fantastic that we have agreed this strategical geographical partnership with New Republique. They are excellent at what they do and it's going to be great to work with Nima and the team, especially when we know we have such a similar outlook on testing, optimisation and personalisation strategies."
Send Webtrends Optimize a message, or call 0333 444 5502, if you'd like a no obligation demo or would like to discuss how we can help your business.
New Republique Media Contact – The PR Hub
Samantha Dybac – Managing Director
P: +61 (0) 411 251 373 E: samantha@theprhub.com.au
www.newrepublique.com