In recent months, we've written about and spoken with numerous businesses about the impact that Amazon Assistant has on businesses.
For those who aren't aware of it – Amazon built a browser extension, downloaded by hundreds of thousands of users. It waits for your users to browse a product that Amazon sells, and then presents a bar across the top of your website to try and attract them to Amazon with a single click. We came up with various strategies for how to deal with it, including tracking it's usage, distorting it, breaking it and hiding it. We won't be going through the whole post here, so if you haven't read that post yet, you can catch up here.
What is Honey?
Honey is a browser extension, much like Amazon Assistant, that looks to save users money on their online shopping. To date, it's been downloaded by over 10 million users in Google Chrome alone, and is rated at about 5 stars by almost 150k people.

When browsing a website, their extension launches when a user browses to pages which have a voucher code field: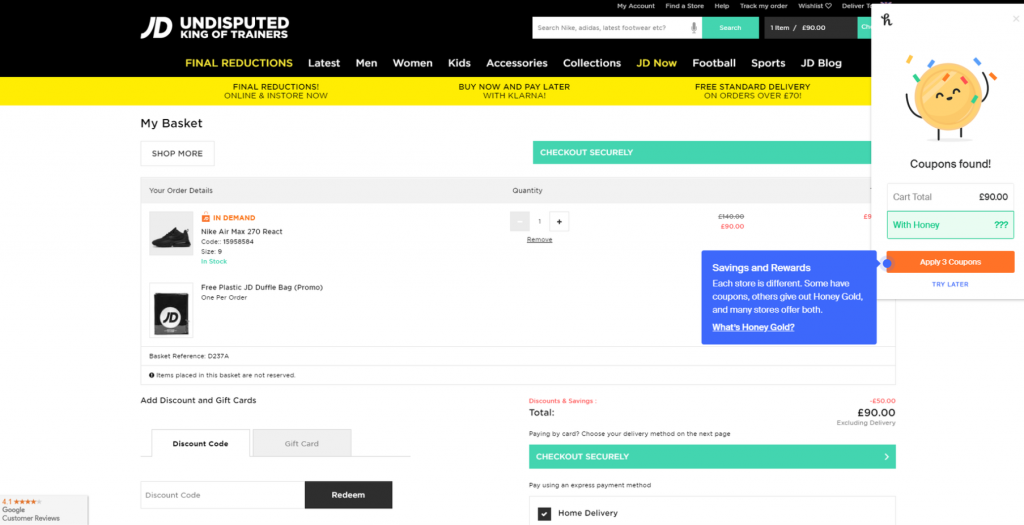 Honey then searches through it's store of promo codes, and tests each one to see which ones work based on the contents of the user's basket, after a user clicks the button "Apply Coupons".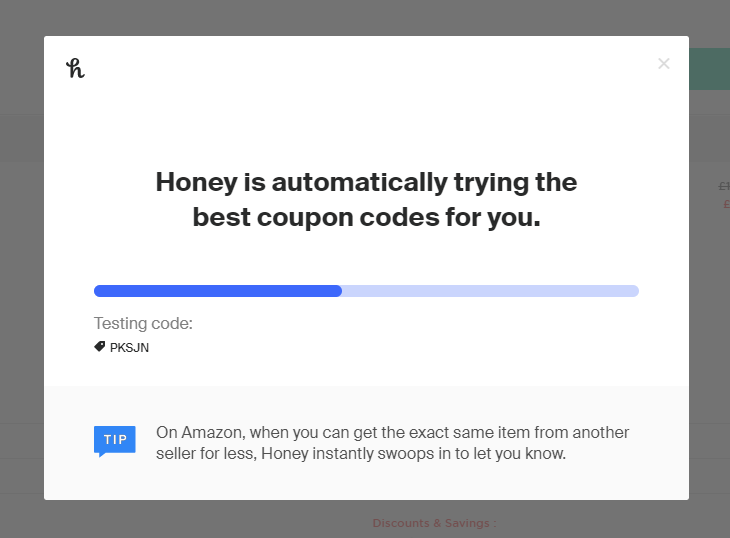 It'll look for the best possible code to use, out of all of the ones it has to hand, and will eventually report back to let you know how much money they have saved you.
Why should I worry about Honey on my website?
You may be noticing your PPC results are changing and are becoming more unstable, this could be due to the Honey extension.
For example; you are seeing the same number of PPC impressions and clicks but AOV is declining, this could be due to the coupon codes being offered and are reducing each unit price. Also Bounce rates maybe on the rise due to the honey extension causing poor onsite usability.
2. Are you seeing certain click conversions declining on your product pages?
For example as you can see from the JD Sports screenshot above, the Honey overlay is obscuring useful information from your customers view. Such as 'Add to Bag' CTAs or sizing information, this may cause frustration causing customers to get confused and leave. (This could also be impacting your PPC conversion rate as well; people could abandon out of frustration). You may even be able to witness this unexplained on-page confusion if you use session recording platforms such as HotJar and Sessioncam.
3. Your profit margins seem to be decreasing?
This could be especially so for the FMGC space, typically profit margins can be quite small. Whilst voucher codes are a valuable tool when you need them, offering this to the mass public is a problem, coupon codes should only be shown if customers make the effort to look for them within emails, rewards or sourcing them from coupon specific sites. The Honey app seems to be discounting prices with no thought to each company and therefore devaluing products and services carelessly. For example, JD Sports could take a 15% hit to their bottom-line when Honey picks up on this offering: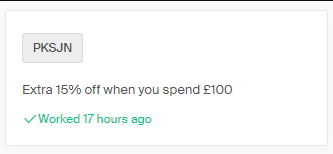 If any of the above is ringing alarm bells for you, next week we will inform you on how you can combat this and take back control!
In the meantime if you can't wait and would like to know more now, please do get in touch.
Sessioncam are one of our most experienced vendors if you would like to know more about what they can offer please click here.